Discounted Registration for AZPA Members to Telepsychology in the Age of COVID-19
March 20, 2020
11:00 AM - 12:00 PM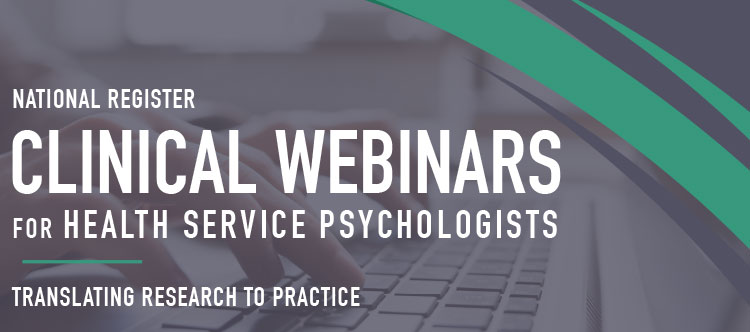 On March 20 at12:00–1:00 p.m. MT, Dr. Alvord will present the webinar Pragmatics of Telepsychology Practice in the Age of COVID-19 as part of the National Register's Clinical Webinar Series.Dr. Alvord will discuss telepsychology during the age of COVID-19 and present strategies for ethical and effective practice. Find out more.
AZPA members receive $10 off registration with the code AZPA10.
This webinar is available at no charge to National Register Health Service Psychologists, National Register Practice Academy members, Canadian Register Health Service Psychologists, and Trust Insureds. Psychology doctoral students and trainees may also attend at no charge.
Click here to reserve your spot: http://bit.ly/2wUCbnfbit.ly/15thingsAZPA
Click here to download the event flyer.
Additional resources for psychologists regarding COVID-19 can be found by clicking here.